So you're planning you're wedding. You have decided to have it outside and you have picked out the arch, the aisle, the aisle decor but the only question remaining is what are you're guests going to sit on? You could go with the traditional seating that everyone has already seen or you can turn it up a notch.
Add some throw pillows on the benches for a more home like feel outdoors. Its also a great way to tie in you're colors in a simple way on these plain wooden benches.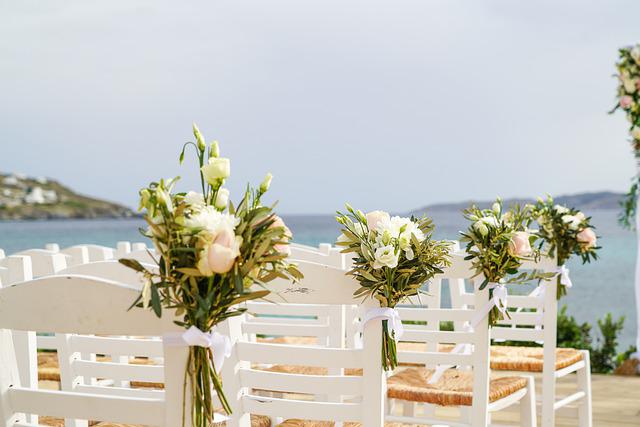 Maybe its a destination wedding outside on a beach? These clear chairs are cool because they don't take away from the natural beauty of the beach.
These plastic lawn chairs could be fun for a summer wedding. Its a cute way to tie in all of you're colors and then you can even keep them after the wedding for later use!
I love these small wooden benches covered in vintage fabrics! This would be absolutely precious for an earthy theme.
These cushioned pallets are not only clean and simple looking but also comfortable for guests! Spreading flower petals on them is also a great idea for adding in some decorations.
Alternating bench colors between wood and white is such a great idea. It adds a little something extra that I had never seen before.
Tree stumps with wood planks are a great idea for an outdoor wedding and cost efficient too!
From tree stumps to vintage covered cushions these innovative ideas for wedding seating are a must.