Although most weddings are typically long and drawn out, they aren't required to be an all day affair. A wedding can be just as fabulous and special in the afternoon with an enchanting picnic theme. Bring the theme together in a garden or beautiful park setting.
Serve ice cream cones for cocktail hour or dessert for an unconventional treat that will make your guests feel like a kid again. As a cocktail appetizer, giving a choice between two or three flavors of ice cream will suffice. If you want to serve the tasty treat as dessert then a fun idea is to make an ice cream bar with all the fixings.
Soft seatings will give your guests a quaint place to step away from the noise and chat in a comfy area.
Incorporate the picnic theme even further by creating blanket and pillow seating. You can use the idea in a few different ways: for reception, cocktail hour, or bridal shower. Since your guests would be sitting on the ground, it's best that you don't have them sitting for a long period of time.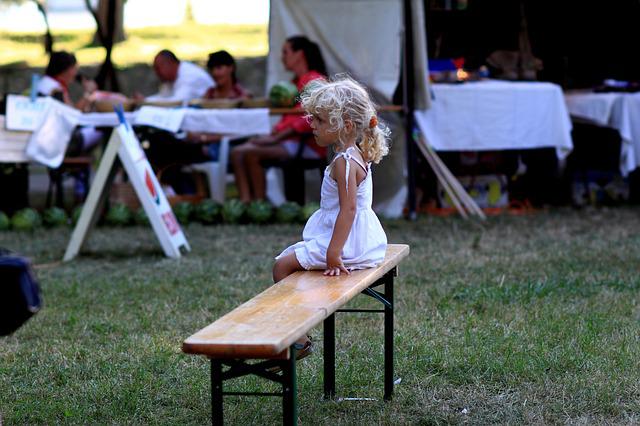 An alternative to blanket seating is to use patio furniture. The furniture still gives off that outdoors, picnic, garden, laidback feel without having to force your grandmother to sit on the ground.
Since this is for your special day you want to spice up the typical turkey and sliced bread but still stay with the picnic food idea. For lunch, give your guests an abundance of delicious choices like baguettes, hoagies, sourdough, salami, roast beef, chicken, flavorful spreads, veggies, etc. Pair the gourmet sandwiches with other yummy food like quiche, pasta salad, cole slaw, and hearty soup.
Small touches definitely help pull any great theme together, especially for weddings. With the sandwiches this compact plastic wear set is quick to put together and goes with the picnic theme. They're easy to make, just take brown paper bags and stuff them with a napkin, and anything else you want to add like salt and pepper, sugar.