Country weddings can be casual but elegant and are very romantic! If you know someone who has land that you can use with a barn or a pretty field, that is a great way to save money. Decorate with barrels, sunflowers, and watering cans; they sound silly now but will look like effortless planning. If you prefer, you can even wear cowboy boots under your dress!
Beachy Paradise
Beach weddings will always be in season and you don't even have to live near a nice beach! Have a destination wedding or if you're on a budget, simply decorate with seashells, sea glass, driftwood and sand to create the illusion. Beach themed colors are blues, greens, and tan tones.
Old Hollywood Glamour
Get inspired by 1940s glitz and glam and look to people like Katherine Hepburn for inspiration. Dress in vintage with pearls, and the groomsmen should wear tuxes with bowties to complete the glamourous look. Find decorations with lots of bling, like gold, pearls, crystals, and silver.
Vineyard Theme
Even if you don't love wine, a vineyard theme can also create the illusion of a destination wedding if you decorate for a more Tuscan vineyard look. Decorate with grapes and colors that complement them, like deep purples, reds, and pale greens. If you can find a winery that will double as a wedding venue, they may even give you a discounted price on their wine for the reception.
Winter Wonderland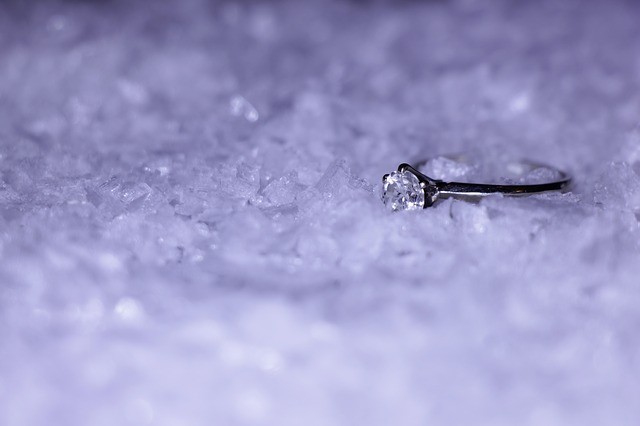 A winter theme wedding is gaining popularity; curling up by the fire with your hubby sounds so romantic! Decorate with white, silver, and blue; blue lights make for an especially pretty winter look! Put crystals everywhere and it won't look overdone, and if it's in your budget, order an ice sculpture.