You're flower girl is one of the first people you're guests will see come down the isle so it is important that whatever she is wearing really reflects you're wedding theme. There are so many new trends with flower girls, from big headbands to being barefoot you cannot go wrong.
If you are having a beach wedding I love the idea of the flower girl being barefoot and wearing a simple head piece.
Having a decorative basket for her to carry or even a sign to hold while walking down the isle is another super innovative idea.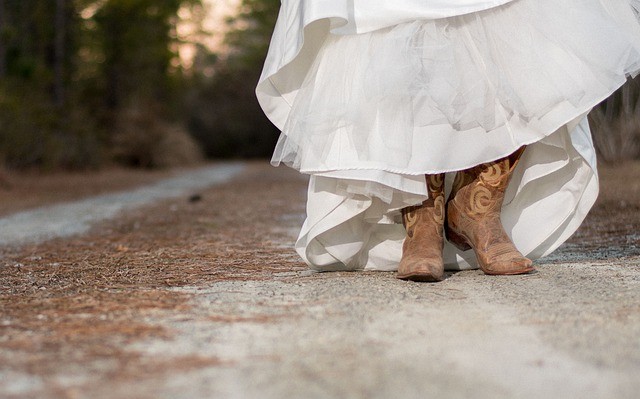 Maybe the theme of you're wedding is that traditional southern wedding so why not have the flower girl wear cowboy boots and a simple flower in her hair? This is a timeless look and photographs wonderfully.
If you want to have more than one flower girl another super cute idea is having them wear matching tutu style dresses. They are so fun and look so sassy coming down the isle together.
Have fun with different fabrics, shoes, and hair pieces. Remember flower girls are usually young so let their outfits be fun and reflect not only their young age but maybe also their spunky little personalities!