From the classic look to a completely innovative idea; who knew there were so many choices for a wedding arch these days? Creativity seems to be key when it comes to weddings and I had no idea there were so many options for wedding arches. Hopefully, if you have been debating about what kind of arch to get married under, these ideas will help you out!
These doors with a small chandelier are a great twist to a rustic/antique wedding theme. The different textures and colors of the doors would look great in pictures and would add a little something extra to the wedding aisle.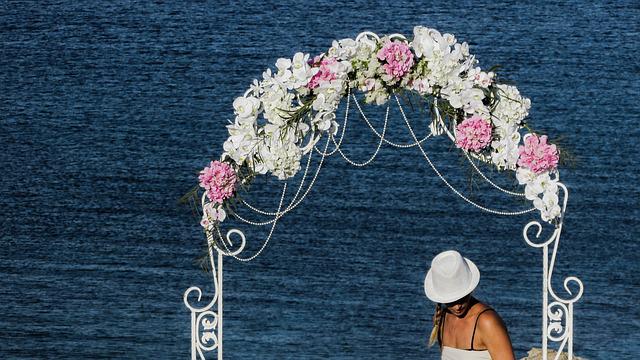 For a beach wedding you can piece together shells to assemble a breathtaking arch. This could be a great DIY project and will save a few extra bucks too!
This simple piece of fabric draped over the tree branches is beautiful for a wedding arch. You could even spice it up with colored or printed fabric to add more color to the backdrop.
All of these arches are great because they are fairly simple and cost efficient. Some of these you can even do yourself which could be a fun project for you and you're bridesmaids or maybe even you and you're soon to be husband. Hopefully these ideas will help spark you're creative juices and assist you in planning out how you would like you're wedding arch to be!