The perfect lighting can make your ceremony so beautiful and can be manipulated to point everyone's focus on you and your hubby.
Re-use old bottles and attach blow torch mechanisms before mounting them on walls or porch beams. Have them monogrammed for a classy touch.
If you're having a beach wedding or just a beach themed reception, put sand in different size jars and then add a candle in the color of your choice. Add some seashells and get coconut scented candles for an even beachier feel.
If you're having an outdoor reception, hang chandeliers from tree branches so that they hang over the center of the tables.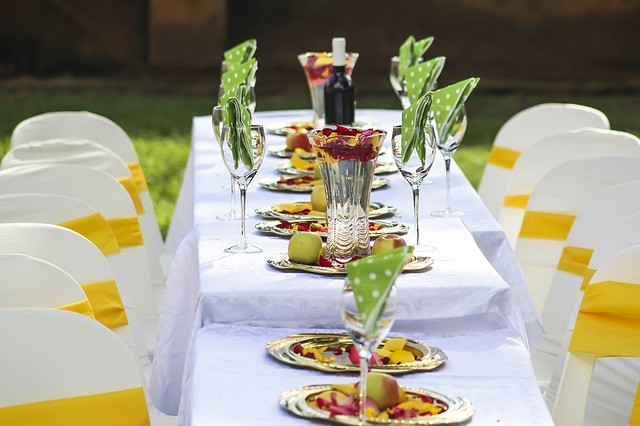 If you're having a garden reception or wedding, buy a lot of little candles (can be found at a dollar store) and arrange them in a beautiful pattern. Guests will be in awe and they make for great pictures after the ceremony.
This is an adorable DIY project! Glue doilies to inflated balloons and pop the balloons after the doily dries. Place them wherever you want and put a small battery operated candle inside.
Miniature soft blue/white light strands can be strung across a courtyard for a wonderful starry night effect.
Line the pathway with lanterns on the ground, and have strands hung along the trees leading up to more lights where the ceremony will take place. It will bring your guests attention right to the front where you and your hubby tie the knot!
Place LED lights in small fish bowls with clear glass stones and an orchid (or other flower of your choice) for a creative and easy lighting look that glows.